Clocking terminals and time recorders
The time and attendance management solutions are electronic time clocks, also called "badgeuses". Our time and attendance terminals are high-performance machines with WiFi, TCP-IP, badge reading – RFID or Mifare and HID cards etc. These badge readers can be equipped with a door opener for access control. Our time clocks are linked to our software solutions or they can be used and integrated with any software, delivered with its SDK. Our range is very wide.
Clocking terminals for time management and access solutions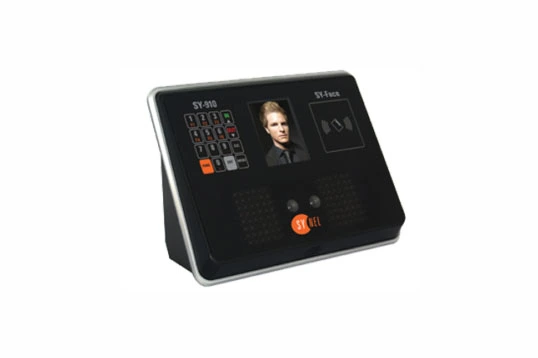 Facial recognition Clocking terminals for our SYnergy WorkForce (HorioWeb) solution up to 2000 face models, 10,000 cards and 200,000 images. Uses a dual sensor that detects the presence of a face and compares it to its database. Contactless authentication for hygienic conditions. The system can operate in different lighting conditions, even in the dark. PIN and proximity card. TCP/IP, USB host.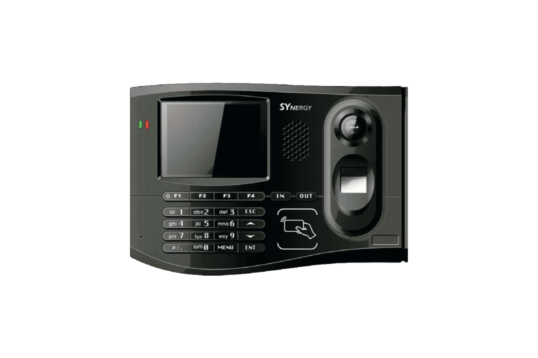 Synergy electronic time clock
Time clock compatible with our SYnergy Workforce solution ("HorioWeb") Features: fingerprint (ED), PIN, card + ED, camera + ED Capacity 5200 employees (2 FP Picture), up to 676,000 employees (without photo and with card) MAG, Prox, Mifare, barcode reader Power supply POE TCP / IP, HTTP, HTTPS, RS232 / 485, USB Camera 1.3 M pixels pf colors 6 programmable function keys and now since 2022 with 5 inch touch screen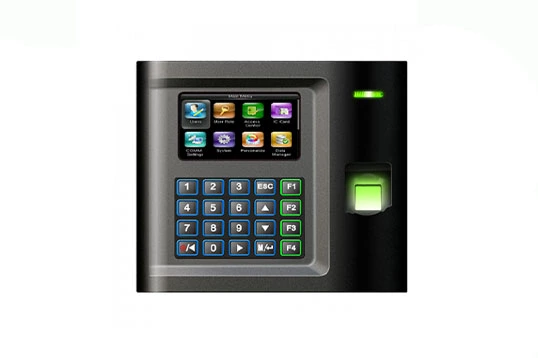 Embedded software with Linux. this Clocking terminals have a new programmable function keys and a 3″ display, Wi-Fi optional. Up to 3,000 finger patterns and 10,000 cards can be stored. Supports MAG, proximity, Hid prox, Hid IClass and Mifare card reading technology. 
SDK available for integration into existing software. Poe and TCP/IP, Usb and relays for connection to the lock/magnets (Access Control).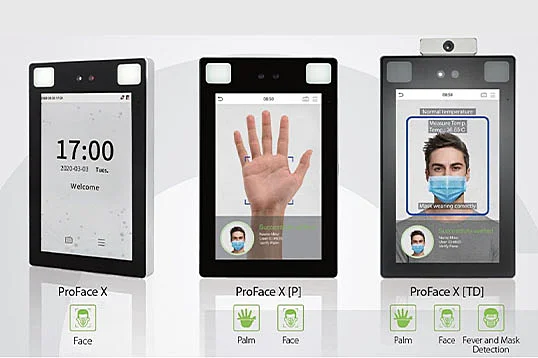 Compatible with Biotime7, 8 and others. Integrated multilingual software and programmable function keys. This Clocking terminal can record faces, palm and fingerprints. 
SDK available for integration with existing software. TCP/IP relay, USB & for connection with lock or door magnet (access control), Wifi and POE optional.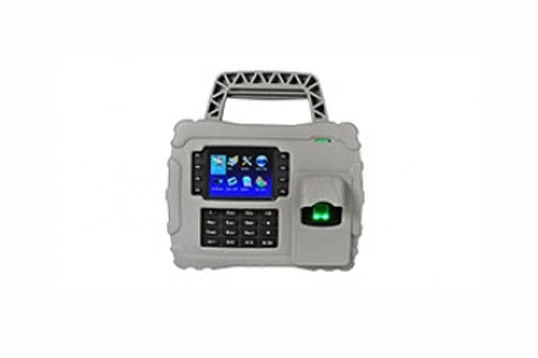 Built-in battery backup of 7600 mAh. Protection class IP65 waterproof and dustproof. Shock resistant due to its unique rubber coating. TCP/IP, Usb host, Wi-fi, GPRS and 3G (Wcdma). Fingerprints, cards, Rfid or Mifare proximity. Fingerprint capacity: 5,000 (standard) / 10,000 (optional). Card capacity: 30 000
Clocking terminals equipped with a camera, embedded software in different languages. 8 programmable function keys. Up to 8,000 fingerprint template memories. Mag, Proximity, Hid prox, Hid iclass, Mifare cards. Customizable firmware with advanced functions, professional Push Sdk 3.0 for cloud integration. TCP/IP, USB and relay for access control and connections to a lock/magnets.
One of the main benefits of using time management and clocking software is the ability to easily schedule and plan tasks. This can be especially useful for those who have busy schedules and need to juggle multiple projects or responsibilities. The software allows users to create to-do lists, set reminders, and schedule appointments, all of which can help to keep them on track and ensure that important tasks are not forgotten.

It's worth noting that there are many different time management software options available, including both free and paid options. When choosing a time management software, it is important to consider your specific needs and the features that are most important to you.
What you can find on what the gov.uk says about it : https://www.gov.uk/search/all?keywords=time+management&order=relevance